If you're looking for a maternity photo shoot in Colorado Springs, this post showcases my maternity photography style for all to see.
Just take a look at this beauty! I was so happy when she came in with her red dress for maternity photos. The red dress and white backdrop is a really nice contrast, isn't it? A few days after Jana's session it was snowing outside so I asked her to meet me at a nearby park that way we could get a few snowy maternity photos. The photos turned out so well. The great thing about being a photographer is knowing that the photos you take will be cherished for years to come 🙂
For more information on a maternity session with Touch of Joy Photography inquire here.
EnJoy~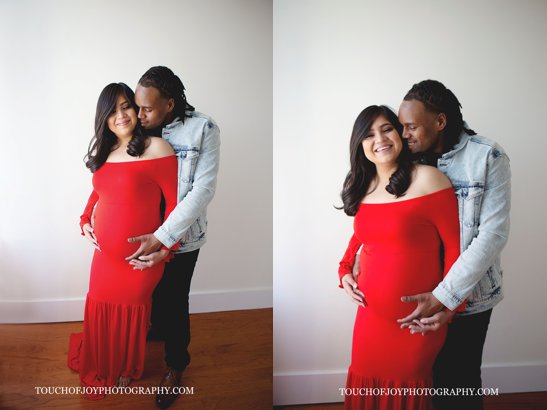 studio-maternity-photographer-colorado-springs